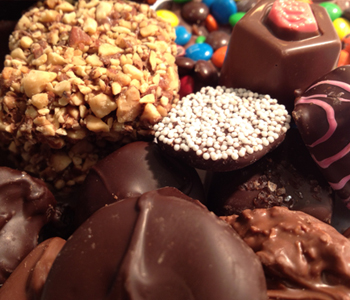 Chocolates and Caramels
Our chocolate candies are made with the finest chocolate, fondant and other fine ingredients. It is mouthwatering delicious and comes with a little taste of the seashore. Try our individual chocolate candies including our caramels, turtles, and clusters where the flavors and texture are just right for your taste palette. Be prepared for a little taste of heaven!

Please Note: Chocolates will be shipped at your own risk when temperatures are warm. Candies are not shipped in ice packs unless arrangements are made prior to purchasing and appropriate shipping and handling is charged.

Steel's Fudge | 2719 Boardwalk | Atlantic City, NJ 08401 |
(609) 345-4051